Revive your skin with the Resurrection plant moisturiser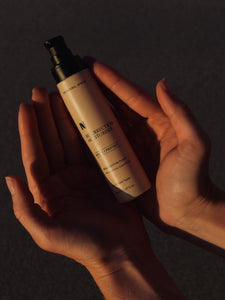 The ancient use of tried and tested Sub-Saharan botanicals combined with modern science has guided the creation of our unique botanical formulations. Among our eco-luxury skincare range is the Resurrection moisturiser.
Resurrection plant (Myrothamnus flabellifolius), home to Southern Africa, grows among arid mountains and has developed the remarkable survival strategy to remain dormant throughout a drought and revive itself at the occurrence of a single rainfall, springing back to life, sturdy and renewed.
The Anti-Ageing Benefits of Phytochemicals
The plant contains polysaccharides that nourish the skin cells and contribute to its use as an anti-ageing agent. But, what makes this plant an ideal ally to hydration in skincare is its abundance of phytochemicals which serve as powerful antioxidants which ensure the plant's survival during severe water loss. These same chemicals are used in our Resurrection Moisturiser to protect cells against damage caused by pollution, dehydration, free radicals and UV rays, all of which may accelerate the signs of ageing.

During dry seasons the plant produces trehalose, a natural sugar, which enables the plant to withstand extended periods of desiccation. The sugar forms a gel phase, preventing disruption of internal cell structures by binding them in position. As a result, rehydration allows regular cellular activity to resume without damage.
The Key to Lasting Hydration and Skin Nourishment
The plant's remarkable ability to rehydrate and restore itself is scientifically proven and has determined its use as a cosmetic ingredient. Ethically harvested and dermatologically approved, we have abandoned synthetic ingredients to revive the beauty secrets of this unique botanical. This nourishing, lightweight moisturiser seals in the revitalising benefits of the Resurrection Plant properties and provides a combination of vitamins and omegas that promotes rapid hydration and skin cell production.

The Resurrection moisturiser is a hydrating formula that helps improve the skin's moisture content and reduce dryness.
What our customers say
Unearth the Power of African Botanicals for Glowing Skin
The Natural Africa™ combines science and nature, using African medicinal plants, natural substances, and highly concentrated formulas packed with active ingredients. This combination is designed to deliver maximum results for all skin types.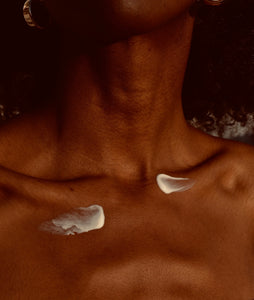 "
This lightweight cream left my skin feeling super soft. On very dry days, I  like to mix in a drop or two of the Rosehip Oil
"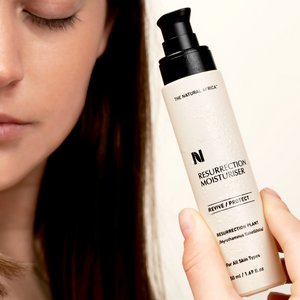 Embrace the Botanical Way to Beautiful Skin
Shop The Resurrection moisturiser
The Natural Africa is a pioneering beauty brand made with powerful medicinal plants sustainably sourced in Africa.
Shop Now
Introducing clean, natural Botanicals packed with the most active ingredients at the highest levels of concentration to deliver maximum results.
Shop the range including the Rooibos Cleansing Cream, Cape Aloe Serum, Resurrection Moisturiser and, Rosehip Oil.