"
I absolutely love the Cape Aloe face serum. I used it consistently for a month and received many compliments on how toned my skin looked and my rosacea diminished.  I use it daily

"
"
Great on sensitive skin, helped my rosacea, enjoy the texture and fresh smell

"
"
Both my husband and I use it and love how versatile it is - from using it as a serum to soothing sunburn. A premium quality product

"
"
Top tip: one pump of the serum with a pea-size foundation mixed together and boom - the most stunning, glowing look that's also doing its work in the background.

"
"
Light, and like it genuinely acts like a suction for the products you put on after (which I was told is the original purpose of a serum!) think this is a great anywhere, anytime product.

"
"
This is a great cleanser and I would highly recommend it as it is very gentle and leaves the skin very hydrated and soft

" ALOE FEROX
ROOIBOS
RESURRECTION
ROSEHIP
ACTIVE BOTANICAL
SKINCARE
HIGH CONCENTRATION. MAXIMUM RESULTS.
The Natural Africa is a performance-driven, active botanical skincare range made with powerful medicinal plants sustainably sourced in Africa.
Our highly concentrated skincare formulations contain naturally active ingredients for all skin types. 
Our ingredients are sustainably sourced, ensuring our products are gentle on the environment and your skin.
Shop now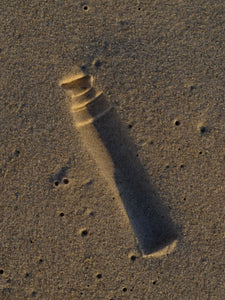 JOURNAL
PHILOSOPHY
Our plant-based formulations are co-designed with nature and certified by science to empower your body's processes with wisdom that's both pure and proven.
We know that your skin's health and healing are aided by nature and linked to the sustainability of the natural world. So we're as committed to sharing Southern Africa's botanicals as we are to protecting them.
Read more
Our customers love our products
Here's what they say