Rooibos: the antioxidant-rich botanical for all skin types.
"The antioxidant-rich Rooibos Cleansing Cream is a gem, leaving skin feeling hydrated and cushioned, as well as clean."
- Georgia Day,  Sheerluxe
Cleansing lays the groundwork for an effective and nourishing skincare routine
Whether you're in the city, exposed to environmental pollutants, or on the beach, daubed in layers of SPF, purifying the skin after a build-up of dirt and sebum will determine the efficacy of the next steps in your skincare routine. But wading through a sea of synthetic products on the market can hinder your success in striking a balance between cleansing and stripping the skin. Our Rooibos Cleansing Cream contains highly concentrated medicinal plant extracts, clinically proven to purify while protecting the skin's natural barrier.

Rooibos (Aspalathus linearis), affectionately known as a delicious and naturally caffeine-free South African drinking tea, is endemic to the Fynbos biome that grows exclusively in the breathtaking wilderness of the Cederberg region in the Western Cape. Known for centuries by the Khoi and the San, this medicinal botanical is organically grown, watered only by the rain and nourished by the coarse, mineral-rich soils of the Cederberg's hardy terrain.

This remarkable broom-like botanic and primary constituent in our Cleansing Cream is rich in powerful flavonoids, Quercetin and Luteolin. These plant-based antioxidants carry potent anti-inflammatory properties, proven to protect the skin from cell damage caused by free radicals, which may affect the overall texture and appearance of the skin. A Rooibos-based cleanser can help remove impurities and environmental pollutants that accumulate on the skin throughout the day, minimising oxidative stress and potential damage to the skin cells.
Among this plant's plentitude of soothing benefits, Rooibos also contains naturally hydrating properties, which can help retain moisture in the skin, leaving it feeling supple and hydrated and never compromising the skin's necessary protective barrier. In addition, Rooibos extract hosts an abundance of natural alpha-hydroxy acids, minerals, and zinc, which all contribute to the skin's healing.  Our gentle cleansing cream is rich in active botanicals; Aloe Ferox, African Immortelle and natural oils; Marula, all forming the perfect symbiosis for a nourishing and purifying cleansing regime.
Shop Now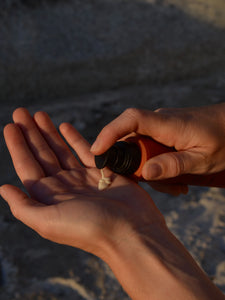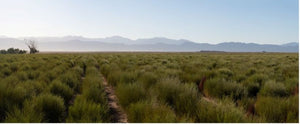 THE NATURAL AFRICA SKINCARE IS A PIONEERING BEAUTY BRAND MADE WITH POWERFUL MEDICINAL PLANTS SUSTAINABLY SOURCED IN AFRICA.
Introducing clean, natural Botanicals packed with the most active ingredients at the highest levels of concentration to deliver maximum results.
Shop the range including the Rooibos Cleansing Cream, Cape Aloe Serum, Resurrection Moisturiser and, Rosehip Oil.
Shop now